"If you understand what you're doing, you're not learning anything."
A. L.

FOREWORD
---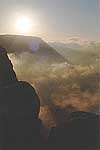 It's been a long time since I got to the highlands for the first time. I was incredibly admired with the beauty of the untouched nature and then my hiker's life had started.

As I was a kind of machine-loving child (you know that kind of deus ex machina allways-inventing-something guys) I brought a camera with me. At the beginning it was just a simplest Soviet-made model (as you probably know Ukraine was once a part of Soviet Union). It was stupid even for the amateur level and I took black&white pictures with it.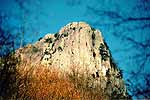 Continuously I improved my gear as well as (I hope) my technique. I showed my pictures to my friends to encourage them for active vacations outdoor instead of laying like a sack on the beach. That had a certain success and my friends suggested me to publish them. I didn't think about it seriously supposed that I'm a computer guy but not really a photographer, but once I found the wonderful travel stories by Philip Greenspun at photo.net illustrated with marvelous pictures a lot of professional photographers could envy, I supposed that probably I was wrong.
The second reason encouraged me for this work was that I met few friends who were as found of photography and hiking as I myself. They are Boris Samoilenko - an amazing guy who's working as a professional photographer now and Volodymyr Onufrienko - a kind of strange person one could never completely understand. And of cause I can not go through Pavel Tishchenko who brought us togetether and inspired us all this time. You can read more about us here.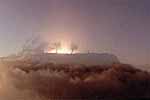 Well... We met together and thought why not to try. So, here you can see the first result of our efforts. Would you like it or not -- decide yourself. I will be happy enough if this work will encourage at least one person to take his backpack, pick up a camera and step out in this great, wonderful world.
Anyways, I'll appreciate it if you take a chance and tell me what you think...
---